Welcome to the Behavioral Medicine Center, the private practice of Rebecca Hawkins, Ph.D., ABPP, BCB, Clinical Health Psychologist.
Evidence-Based Practice
Most patients are referred directly by their medical provider(s) for evaluation and treatment, although I also see those that are self-referred. I am committed to working with referring physicians and treating providers from various disciplines in an effort to serve our patients' best interests, facilitate positive outcomes, and maximize healthcare resources. I utilize treatment modalities including cognitive-behavioral psychotherapy (CBT), eye movement desensitization and reprocessing (EMDR), and biofeedback , which have been proven efficacious for a variety of conditions, including:
Adjustment Difficulties related to physical injuries; new or chronic medical diagnoses; functional limitations following illness/injury (including traumatic brain injuries); and coping with loss (e.g., of one's job/career, health, etc.).
Anxiety , including health anxiety, Generalized Anxiety Disorder, Specific Phobias (i.e., needles/blood, driving after being injured in a MVA, etc.), Panic Disorder, and Posttraumatic Stress Disorder.
Chronic Pain , including various type of headaches, chronic low back and neck pain, complex regional pain syndrome, fibromyalgia, myofascial pain, and neuropathic pain.
Depression
Insomnia
Irritable Bowel Syndrome
Medical issues such as hypertension and irritable bowel syndrome.
Stress Management for patients at risk for developing illness, or when stress is suspected as compromising physical health or contributing to pain.
Services Provided
I see adults ages 18 and up. I am able to perform most psychological evaluations and treatment services via telehealth, and continue to see patients at my office, as well. Please note that neuropsychological testing and biofeedback training specifically require in-person visits.
Treatment Services:
Individual Psychotherapy
Biofeedback (for more information on biofeedback training, see Links/Resources )
Psychological/Neuropsychological Assessments:
(See Referral Pad for descriptions of each evaluation.)
Psychological Consultation/Evaluation
Psychological Pain Evaluation
Presurgical Psychological Evaluation
Neuropsychological Screening
Comprehensive Neuropsychological Evaluation
Frequently Asked Questions
"If I have a medical condition, why would I need to see a psychologist?"
If you've ever had to face chronic pain or illness, you know that it doesn't just affect you physically--it affects you emotionally by (minimally) increasing stress, and may contribute to anxiety and depression. Changes in behavior result in withdrawal or "snapping" at others (even though you don't mean to). It also affects you spiritually, and may have you questioning or clinging to your faith. It affects relationships, sometimes bringing you closer to those you love, and sometimes making it painfully clear who the "true" friends are in your life. Injury/illness/pain can change the way you think about yourself, your future, everything... Psychologists can help you cope with these issues and adapt to changes in your life.
"What is a Clinical Health Psychologist?"
Unlike generalist psychologists that treat a wide variety of mental health problems ranging from mood disorders to schizophrenia, Clinical Health Psychologists specialize in the prevention, treatment, and rehabilitation of illness and injuries. They also study the relationships between biological, emotional, cognitive, behavioral, spiritual, and social factors that promote health and may compromise wellness.
"What is 'cognitive-behavioral' pain management?"
I understand how difficult it is to face chronic pain day after day. I also ascribe to the philosophy that "pain management is more than just a pill". In fact, pain medications only go so far--even when they do work, it's not without a price (e.g., feeling "loopy", sedated, constipated, etc.). Because no one ever plans to be in pain, pain management is a specialized skill set most people don't acquire. And we certainly don't intuitively know how to best manage pain. In fact, sometimes we wind up doing the worst things in the name of feeling better--we stop bending and moving when our backs hurt, and may instead go to bed and pull the covers over our heads to not think about it [which doesn't work]. Or we wind up eating and/or smoking more in an effort to self-soothe--not realizing that the extra weight will make our back pain worse, and that smoking is a big problem for spine surgery. Pain management is about thinking differently about pain and changing behaviors we now know aren't helpful. It's also about learning how to work around pain, so you can keep moving and work smarter, not harder. It's about learning how to turn down the volume on stress, depression, anger, and anxiety, which fuels pain and keeps us isolated from the people in our lives. I believe that persons with chronic pain can learn to better manage their pain and still have "quality of life". It's my mission to show you how...
About Dr. Hawkins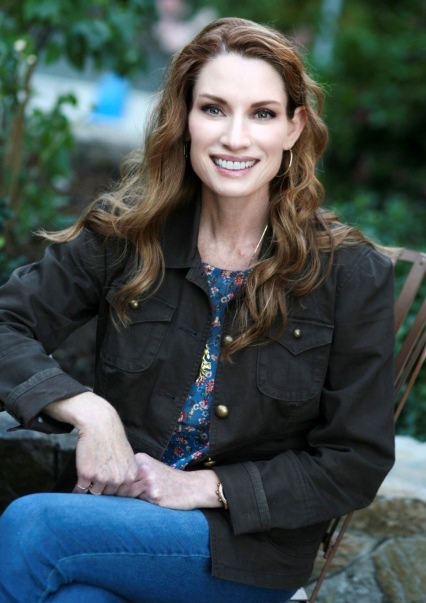 I have practiced psychotherapy and biofeedback since 1996 and 1998, respectively. I received my Ph.D. in Clinical Psychology from the Graduate School of Psychology at Fuller Theological Seminary in September of 2000, after first earning Master's degrees in Psychology (1996) and Integrative Studies (Theology; 1997) from Fuller Theological Seminary in Pasadena, CA. After moving back to Colorado in 1999 for my pre-doctoral internship at the Wardenburg Health Center at the University of Colorado at Boulder, I became a Licensed Clinical Psychologist (CO #2582) in 2001. I am also a Board Certified Clinical Health Psychologist (American Board of Professional Psychology), Board Certified in Biofeedback (BCB), and a Senior Fellow of the Biofeedback Certification International Alliance (BCIA). Outside of my practice, I am proud to be a fourth generation Coloradan, and enjoy spending time with family, friends, and my sweet pup, Daisy. I also enjoy yoga, baking, traveling to new (and preferably beautiful/warm) places, and am obsessed with stand-up paddleboarding.
Map/Directions
My office is located at:
4770 E. Iliff Ave., Suite 107, Denver, Colorado 80222.
I am currently providing most services via telehealth, and am also available to see patients in person.
Insurance Information
The Behavioral Medicine Center no longer participates in any commercial insurance plans, but does accept most Workers' Compensation plans and auto insurance with medical benefits on a case by case basis. We also do not accept liens or participate in third party financing. For prospective patients who are interested in paying out of pocket, please call for the current fee schedule.
Prospective Patients
Resources